Latest News and Updates on Antique, Vintage, and Handmade Goods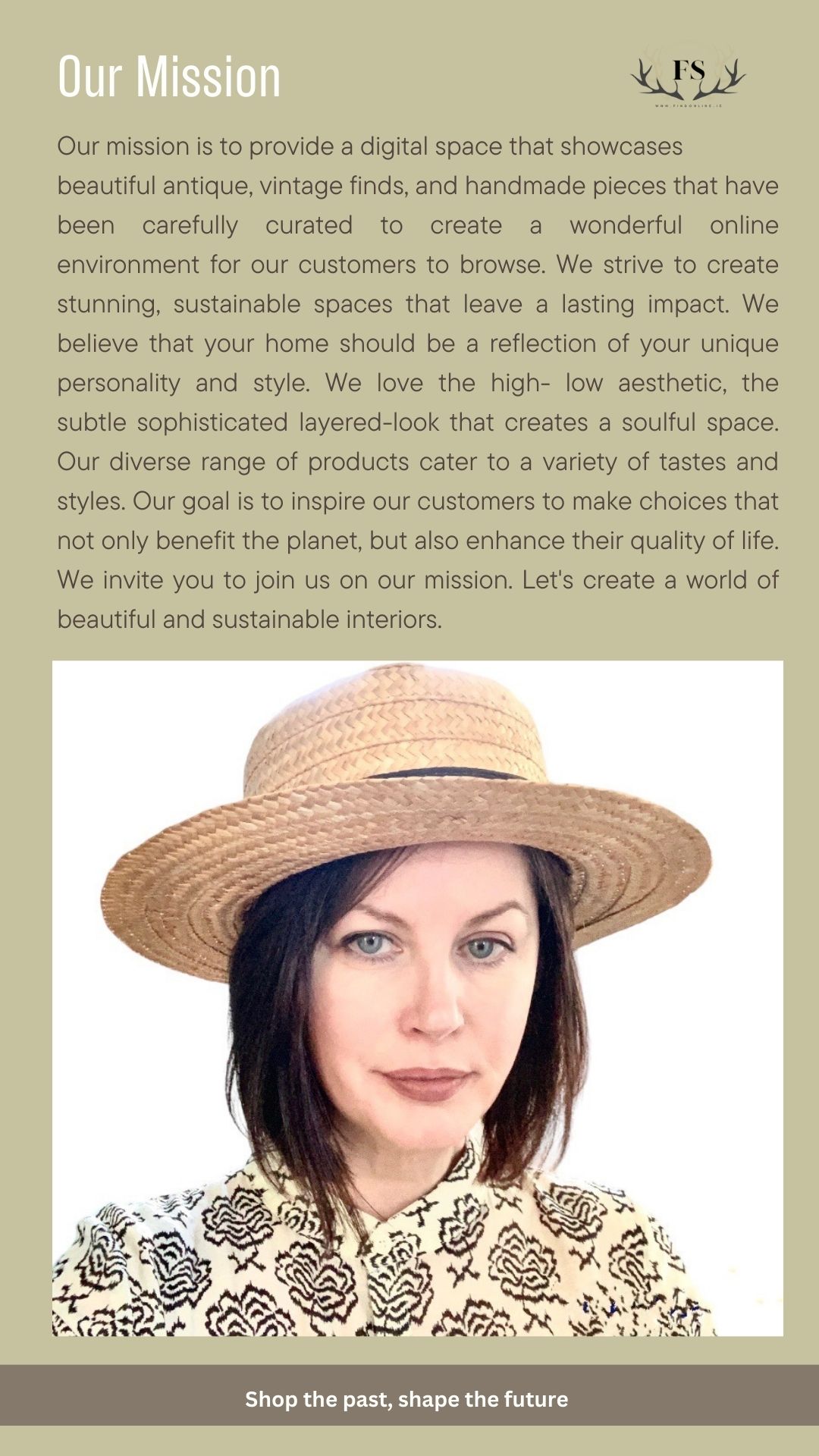 Find's philosophy is to champion once-owned furniture, lighting, objects and all sorts of handmade goods and to encourage people to fall in love with these extraordinary, well-designed, beautiful and sustainable pieces.
Find is an online shop where people can come to learn, discuss, admire and covet.
We are passionate about all things antique, vintage pre loved and handmade. We source our pieces from a vast network of European suppliers, carefully built up over many years in the business. Our commitment to quality and authenticity is matched by our passion for sustainability. We believe in the power of slow living, where we can enjoy an exceptional quality of life while cherishing the unique stories of each and every piece.. Where possible we restore our salvaged pieces to breathe life back into once loved well designed pieces. We have created a collection that is carefully curated to ensure each piece has a unique history and personality. We are ardent admires of the high low aesthetic, where antique, vintage, reclaimed, and handmade pieces come together to create a soulful space that tells a unique interior story. From a grand French architectural mirror to an unusual vintage gift. our online store and upcoming pop-up events cater to all who appreciate the beauty and history of each piece, high-end collectors, those starting their journey into the world of antiques and interiors and everyone in between.
We invite you to "shop the past and shape the future."
What we do:
Source, collect, renovate, reclaim, love, relove furniture, objects, and art.
Contact 0866078667 [email protected]
Follow us on for the latest news and deals
https://www.facebook.com/findshop